5 creative examples of how to use recycled wastewater in the company
Recycled wastewater can be used almost without limitation. You might be convinced by the following five examples.
In recent decades the topic of saving water resources and making use of available alternatives in agriculture and industry is becoming more and more frequent. Mentioned at many international summits, this question was eventually also addressed to the directors of the production enterprises and other socially responsible persons. How did they deal with it?
Use in space
Water is scarce goods in space. At space station ISS they therefore collect it in a very special way.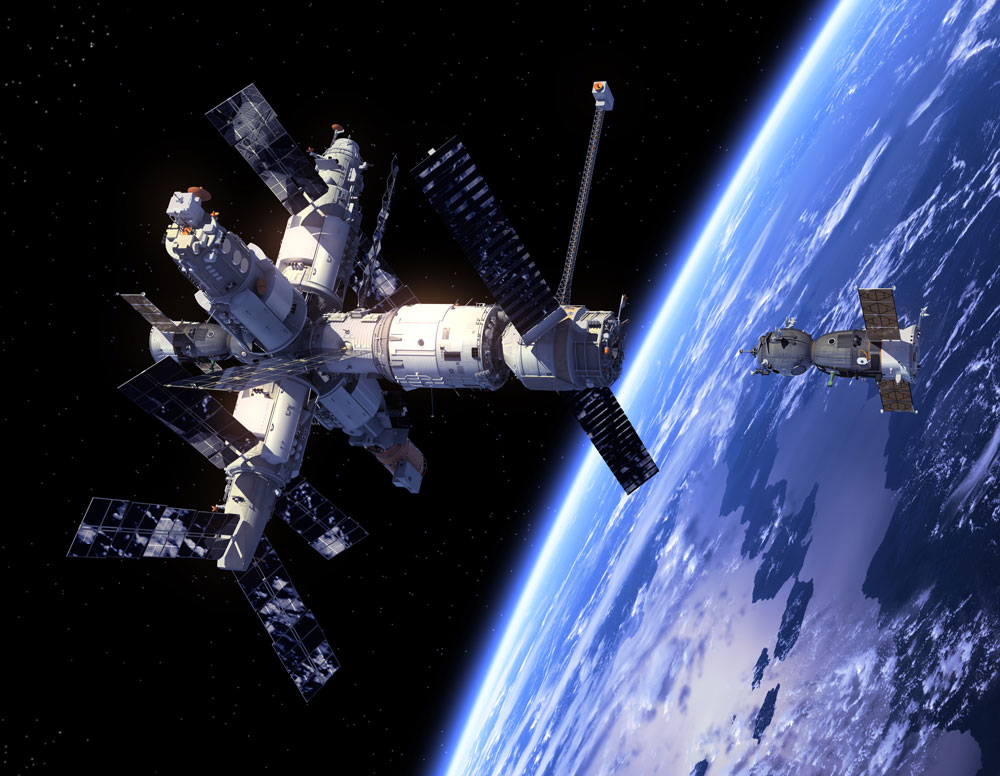 A system developed by NASA´s scientists will process up to 10 kilograms of condensate, crew urine and toilet water which will be converted to pure distillate. This distillate combines with other wastewater from the cabin and, using a water processor, converts it into drinking water for the crew.
"If you get over the fact that you are drinking a recycled human urine, it tastes like ordinary bottled water," Layne Carter, manager of the water subsystems for the ISS at Marshall's NASA Flight Center said about consuming modified bio-waste.
Astronauts show a pouch of water that was previously human urine. Source: NASA
Use in beer production
The issue of recycled water use in the beer industry has been presentedin our blog posts several times. However, we again mention the Danish Brewery Carlsberg, which has publicly committed itself to reducing water consumption used its beer production by 50 % by 2030. Instead, it will be using recycled water from its own wastewater treatment plant.
Another brewery, considering and following the model of American cosmonauts, produced a limited edition beer using barley irrigated with stored human urine.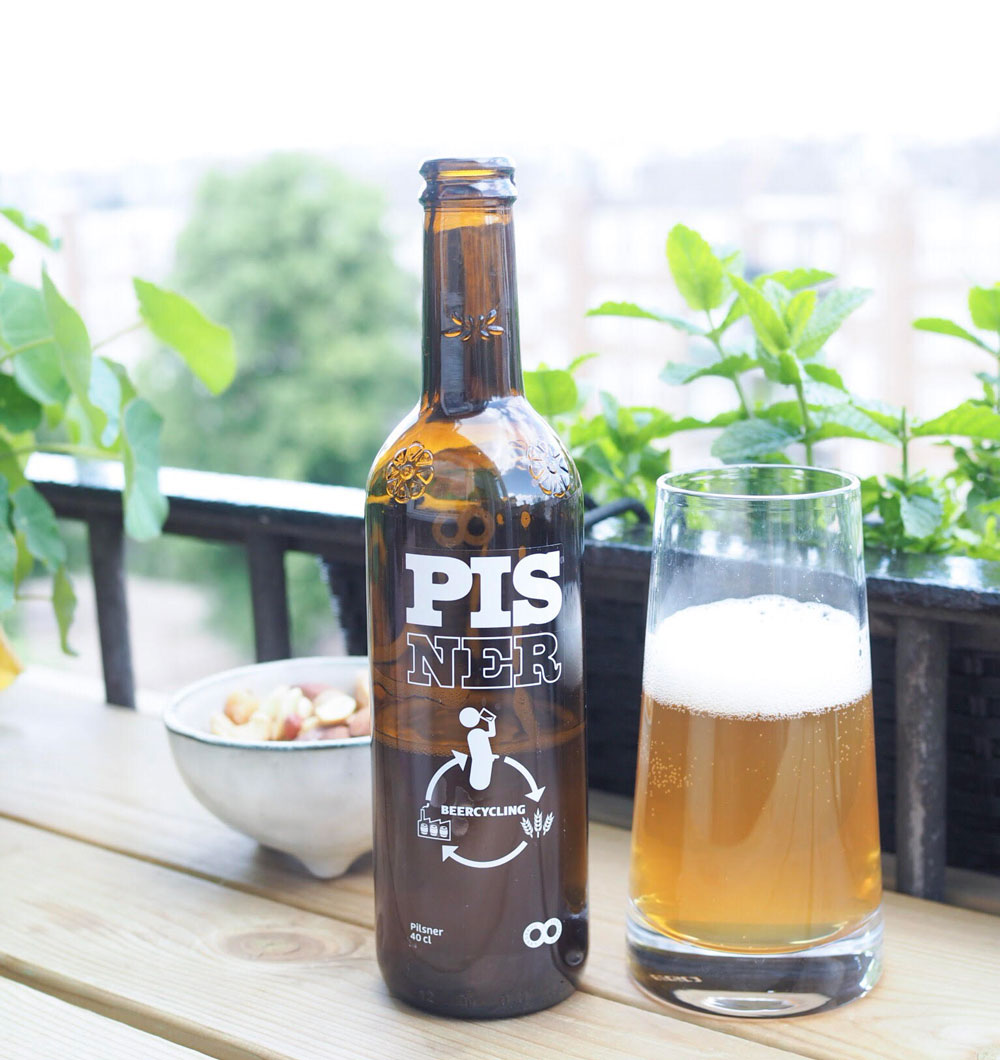 Source: Copenhagenbyme.com
Use in industry
Recycled water is an inexpensive alternative to cooling processes in industrial production. It is used for cooling and evaporation in industrial towers of electric power plants and oil refineries.
The use of recycled waste water is also possible in the field of construction. The treated wastewater is, for example, added to a concrete mix from which pavements, paths, walls and houses are built.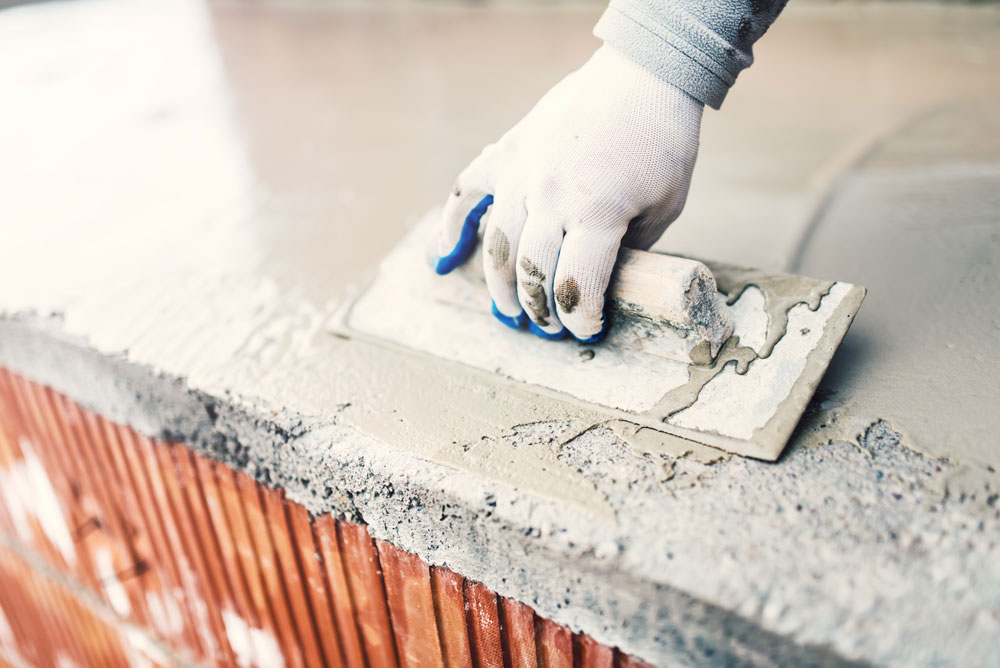 The main reason for the use of recycled wastewater in industry is saving input costs.
Use in agriculture
56.8% of recycled wastewater is used in the United States for irrigation of agricultural land.
In addition to irrigation of crops and cereals, city parks, meadows, gardens and sports fields are also commonly irrigated by treated wastewater.
Treated waste water also serves by replenishing water streams, which has a positive effect on the growth of vegetation and the maintenance of a suitable level of water levels.
Usage by humans
Treated wastewater can also be used for direct consumption or cooking by an ordinary person in certain cases.
For example, in Singapore, the drinking water situation is so critical that the city wants to use up to 55% of its recycled wastewater by 2060 to quench the population's thirst.
Company NEWater could help with this by treating and delivering 30% of Singapore's wastewater mainly to industrial production.
Left - untreated waste water, right - recycled waste water. Source: Wikipedia
However, gradually they are also informing the public about the usability of recycled water for much more commercial use as, for instance, direct consumption.
Packed in plastic bottles, they give it to people in the hope that people will repress their prejudice about the water they use for personal consumption.
Here in Hydrotech we are aware that similar examples of the level of the use of treated wastewater in society will only be growing. In order not to surprise you in the future, we would be happy to advise you on installing a new wastewater treatment plant or on intesifying and upgrading your current one. You can contact us via our contact form.
Read more
Australia suffers from huge fires since June, 2019.
Read more
A model example of the design and gradual implementation of pre-treatment of industrial wastewater is a project for treatment of wastewater from...
Read more
The sludge has to be dewatered, dried and reduced to the lowest volume. Keep reading and find out how the process works.