An active approach to odor management at a wastewater treatment plant
It is not rare to encounter annoying odor at a WWTP. However, the WWTP manager/process engineer should be prepared to face this problem if necessary. Therefore, we implemented an increase in waste air treatment capacity on existing deodorizing filters for our customer. This includes waste air pipeline split into two separate branches. One of two filters doubled its size and the amount of waste air treated in the filter was increased twofold, too. Another improvement was the replacement of the old peat filling with coconut fibre new one.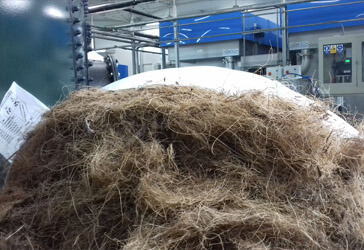 Read more
The largest freshwater lake in the world is facing extreme pollution.
Read more
Breweries among the world produce not only luscious beer but also huge amount of organic waste and wastewater. To avoid undesirable waste, many of...