T·PARK, Hong Kong: an astonishing sewage water treatment facility with a spa and theatre hidden inside
The T·PARK complex reflects a vision to transform waste into energy and change the public opinion on resource recovery.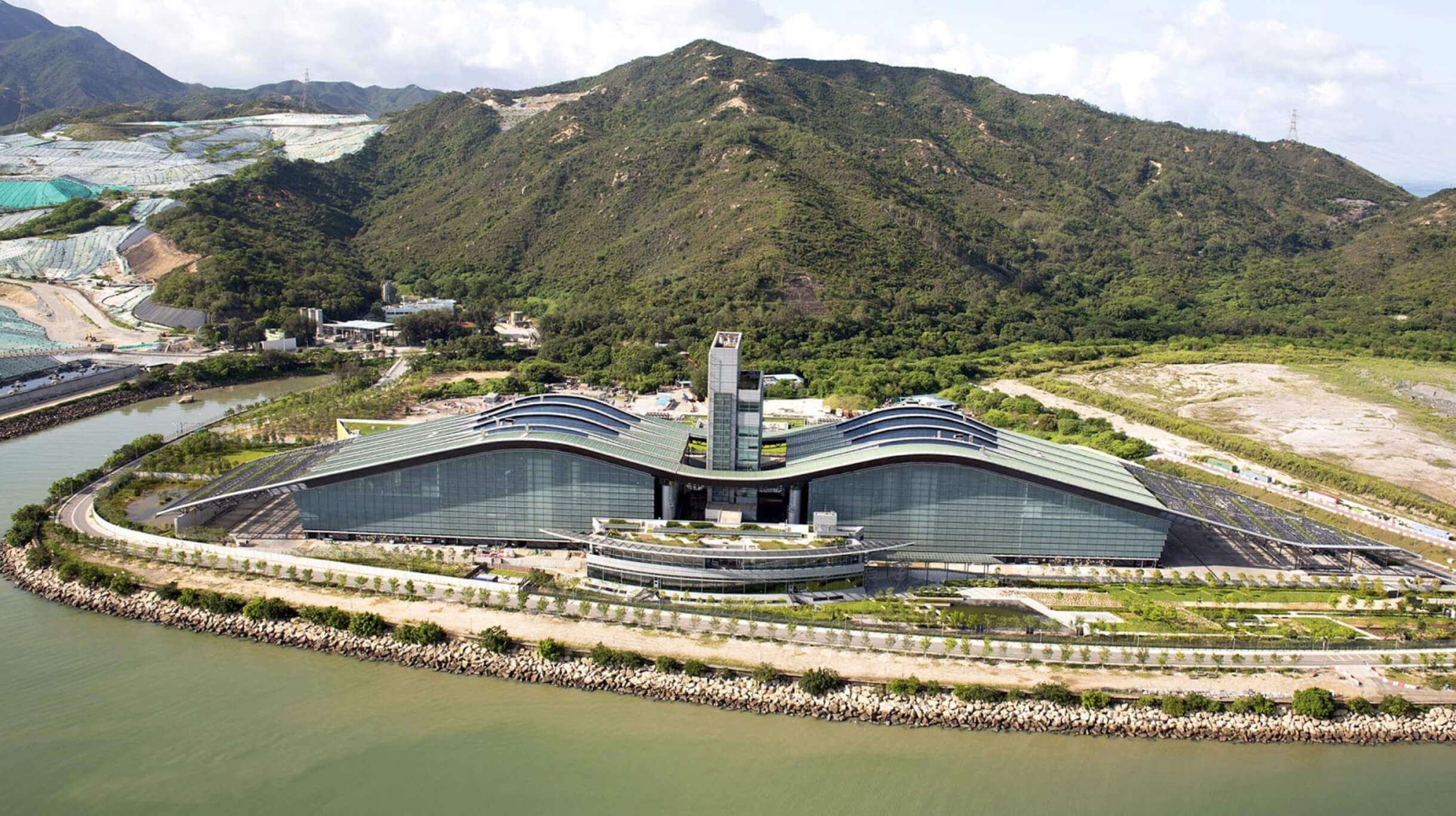 T·PARK sludge treatment plant in Hong Kong. Retrieved from arup.com/projects/t-park
The world's largest sludge treatment facility was launched by Matthias Fekl and Antoine Frérot in Hong Kong. The opening ceremony for the facility treating sludge from 11 regional sewage stations, covering 7.2 million inhabitants, was held in 2016. The facility is energy independent and uses its own water supply.
This exceptional piece of architecture combines urban ecology and lifestyle, offering both recreational and educational possibilities to the visitors.
Advanced technology
Its capacity, with 110 members of personnel treating 2,000 tonnes of sludge per day, makes T·PARK the world's largest sewage treatment plant. The treatment and incineration technology cuts the volume of waste by up to 90%, while protecting the environment and eliminating sea discharges.
Furthermore, the heat and power generated by sludge incineration is used to supply three spa pools and 4,000 households. The sludge treatment process can be divided into following steps:
● Sludge reception – this by-product of sewage treatment is delivered by trucks or vessels from 11 sewage treatment plants.
● Sludge incineration – the proven thermal technology is based on sludge incineration in beds of sand with high temperature. The fluidization and addition of ammonia reduces the NOx and other emissions. The incineration process generates power and reduces the amount of solid waste (in the form of ash) up to 10% of its original volume.
● Energy recovery – during the combustion process, turbines and condensers are employed to turn heat energy into electricity which powers the whole machine. When running at full capacity, the surplus energy is used to power up thousands of households through the public power grid.
● Flue gas treatment – although the high-temperature combustion destroys the majority of pollutants, flue gas treatment is still necessary. Fly ash and residue particles undergo multiple filtration and chemical treatment cycles in compliance with stringent emission standards.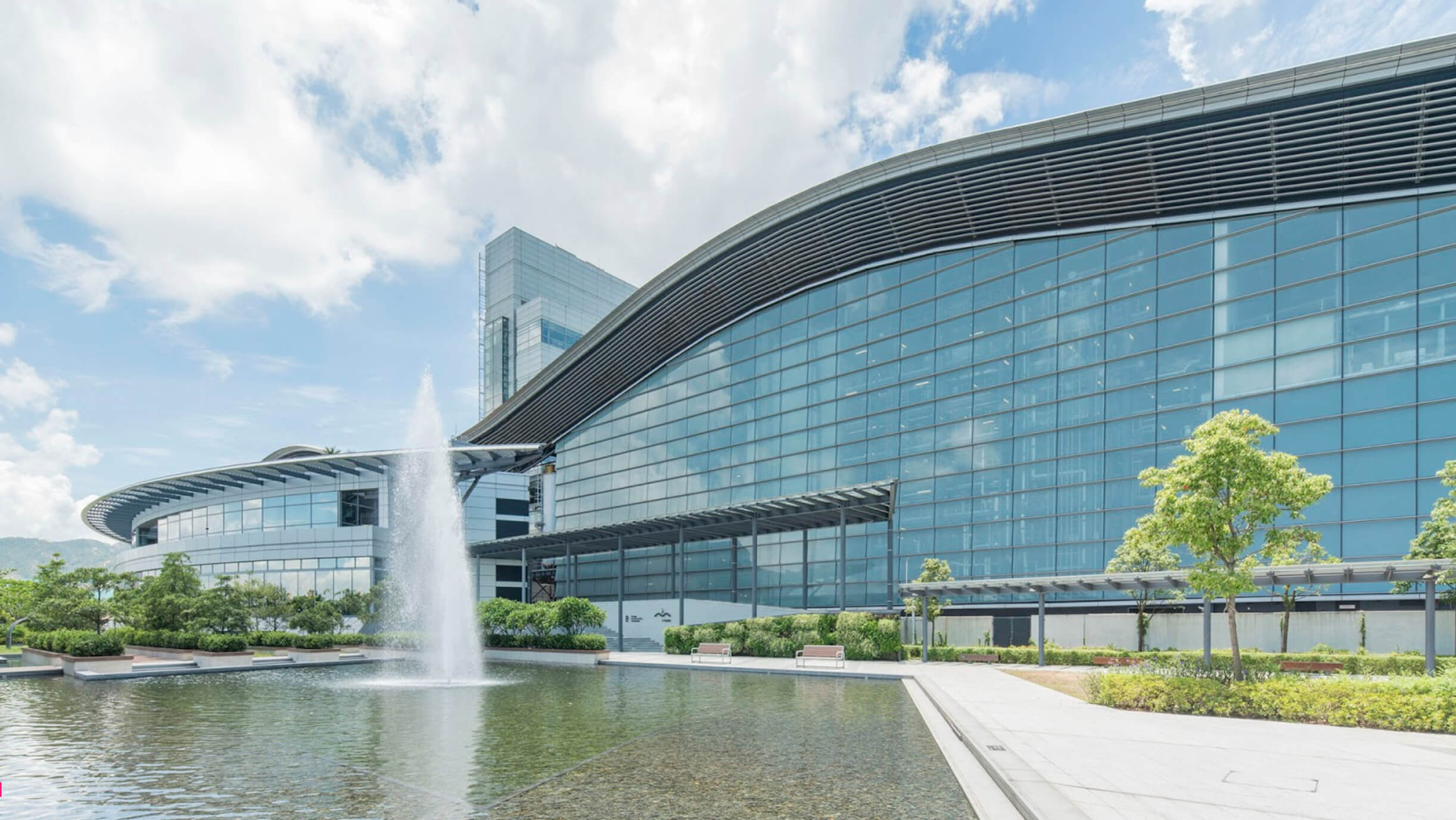 Retrieved from arup.com/projects/t-park
Recreation for public visitors
T·PARK definitely isn't just a mundane sludge treatment facility. Veolia, a French civil engineering company, provided the functional design of the area with green coverage, educational center, administrative buildings, heated pools, theatre, gallery, and cafeteria for visitors.
The facility attracts both tourists and local families who would like to find out more about waste treatment and actions necessary to preserve the environment.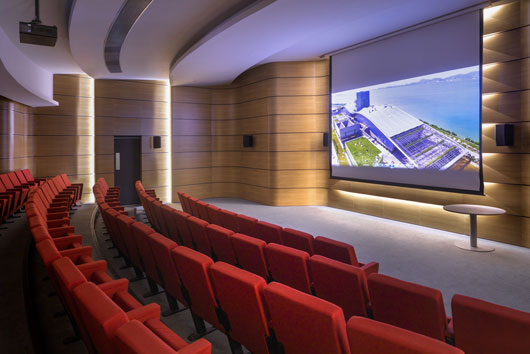 T·PARK theatre. Retrieved from https://www.tpark.hk/en/visit/

T·PARK cafe. Retrieved from tpark.hk/en/visit/#cafe
Hong Kong's ambitions
The development of T PARK was part of Hong Kong's wider investment into the modernization of wastewater treatment plants. In total, 16 sewage master plans were developed to cover all catchment areas in Hong Kong. Today, 93% of the population is served by the public sewage system. The 1,800-kilometres-long sewage network and 300 sewage pumping stations collects 2.8 million cubic metres of sewage water per day.
Water treatment modification has been one of the Hong Kong government's priorities since 1990. The focus of the government is also on waste management, recycling, air quality improvement, and noise reduction.
The Environment Bureaus launched an Energy Savings Plan for the Urban Environment of Hong Kong 2015 – 2020+ in 2015 with a goal to reduce energy intensity by 40% by 2025 compared with the figures from 2005.
Read more
By flushing unwanted waste in a toilet or washbasin, you can cause not only pipe leakage and subsequent flooding of the household. What you should...