Baltika Khabarovsk, Brewery, Russia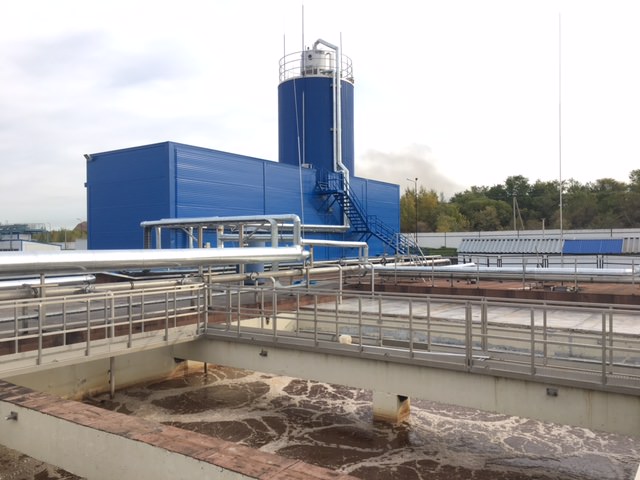 Baltika Khabarovsk Brewery, Russia, 2017
Project background information
Existing Wastewater Treatment Plant in Baltika Khabarovsk did not meet requirements of the investor. Functionality of pre‑treatment and anaerobic steps of treatment were poor and total efficiency of wastewater treatment was low. Reconstruction of mechanical pre‑treatment, new IC reactor, and reconstruction of aerobic section significantly increased treatment efficiency and nutrients removal reaching expected values.
Design parameters
4 600 mg/l
700 mg/l
Operational phase
5 729 mg/l
860 mg/l
Legislative requirements
50 mg/l
10 mg/l
Operational phase
43,9 mg/l
3,9 mg/l
Legislative requirements
98,9%
99,9%
Operational phase
99,2%
99,5%
Removal Efficiency of COD(1), Total N(2), Total P(3), TSS(4)
Parameters
Project
Capacity
93 750 PE
1 800 m3/d
Type of wastewater
Industrial / Brewery
Technology
Mechanical pretreatment: fine screens, sandtrap, neutralization, coagulation, flotation unit
Anaerobic treatment: acidification tank, mix tank, IC reactor, anaerobic sludge holding tank, biogas buffer
Aerobic treatment: denitrification tank, nitrification tank, sedimentation tank, regeneration tank, sludge holding tank
Sludge dewatering
Tertiary handling: sand filtration
Interested in a similar solution?
If you are looking for a similar solution, please get in touch with one of our branch offices.
I am interested