Jaunolaine, Municipal, Latvia, 2009
The technology start with Septage pumping station. The wastewater inlet to Balancing tank and it is distributed to aerobic tank by selector. Aerobic tank has two zones. The first zone is a Denitrication tank without aeration, that is mean the nitrate is transformed to nitrogen. Wastewater than continues to the Nitrification tank with aeration where ammonia nitrogen is transformed to nitrite and nitrate. The technology also consist of Sedimentation and Sludge holding tank.

Operation of Jaunolaine Wastewater Treatment Plant (WWTP) ensures primary mechanical and secondary biological treatment of sewage and septage delivered by road tankers and small industry effluents which totally is equal to 4300 Population Equivalents (PE). The raw sewage is collected from contributing area of Jaunolaine and conveyed to WWTP by a pressure piping system (pumping station in front of the WWTP). The treated final effluent flows to the river.
Inlet

COD
BOD5
Ntotal
Ptotal
TSS
Design parameters

744 mg/l
422 mg/l
70 mg/l
14 mg/l
493 mg/l
Operational phase

948 mg/l
431 mg/l
90 mg/l
13,7 mg/l
423 mg/l
Outlet

COD
BOD5
Ntotal
Ptotal
TSS
Legislative requirements

125 mg/l
35 mg/l
no requirements
no requirements
35 mg/l
Operational phase

30 mg/l
2,4 mg/l
20,6 mg/l
3,2 mg/l
3 mg/l
Efficiency

COD
BOD5
Ntotal
Ptotal
TSS
Legislative requirements

83 %
91,7 %
-
-
92,9 %
Operational phase

96,9 %
99,4 %
77,1 %
76,7 %
99,3 %
Removal Efficiency of COD(1), BOD(2), Nt(3), Pt(4), TSS(5). Design (legislative requirements) and operational parameters removal efficiencies
Parameters
Project
Capacity
4 301 PE
611 m3/d
Type of wastewater
Municipal
References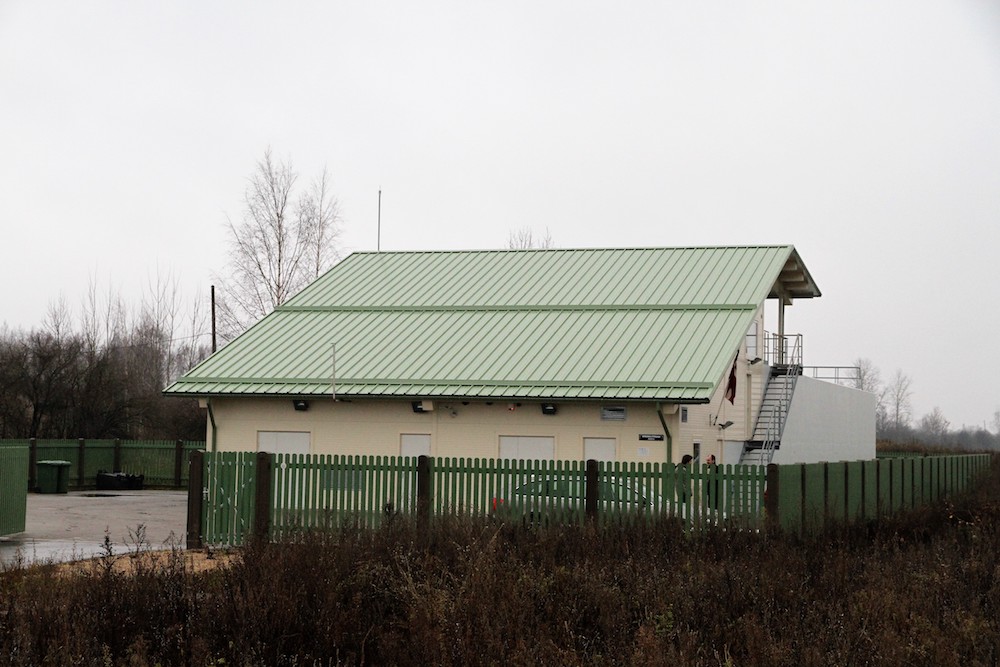 Interested in a similar solution?
If you are looking for a similar solution, please get in touch with one of our branch offices.
I am interested