Face masks piled up in the sea and insufficient hygiene: coronavirus vs. water supply
Hand washing is one of the fundamental measures to prevent the spread of COVID-19. But what if the people have no water access or do not have enough water? The risk of infection increases. Especially in countries with both insufficient hygiene and high-density population.
Water for all
Anna Nyokabi lives in the Kibera slum, the largest slum in Nairobi, Kenya, and the largest urban slum in Africa. She and the whole community faces water scarcity. "We don't have enough water to drink and cook our food, where will we get water to wash our hands frequently?", said Anna for the UN News.
Water access points in this area are hard to find in general. They are even harder to get to when movement restrictions are in place to stop the spread of COVID-19.
Kibera slum in Nairobi
For clarification, coronavirus has the same symptoms as common flu, such as dry cough, fever, aches and pains, and tiredness. Some people might develop severe symptoms, such as shortness of breath which can be handled by respirators and ventilation.
Two billion people worldwide face a similar situation as Anna Nyokabi without continuous access to sufficient water. Therefore, UN experts call on governments to take action.
People living in these informal settlements, those who are homeless, rural populations, women, children, older persons, people with disabilities vulnerable to the effects of the pandemic need to have continuous access to sufficient and affordable or free water.
Furthermore, the UN is setting up hand washing stations in Mathare, Kenya. They also appeal to all public and private service providers to provide water supply free of cost to the people in poverty and ensure fundamental sanitation services.
The Detroiters also suffer from water scarcity. More than 127,000 households have their water disconnected on a regular basis by the Water Department due to the low standard of living and poverty of the residents who do not have the money to pay their bills and therefore have their water shut off.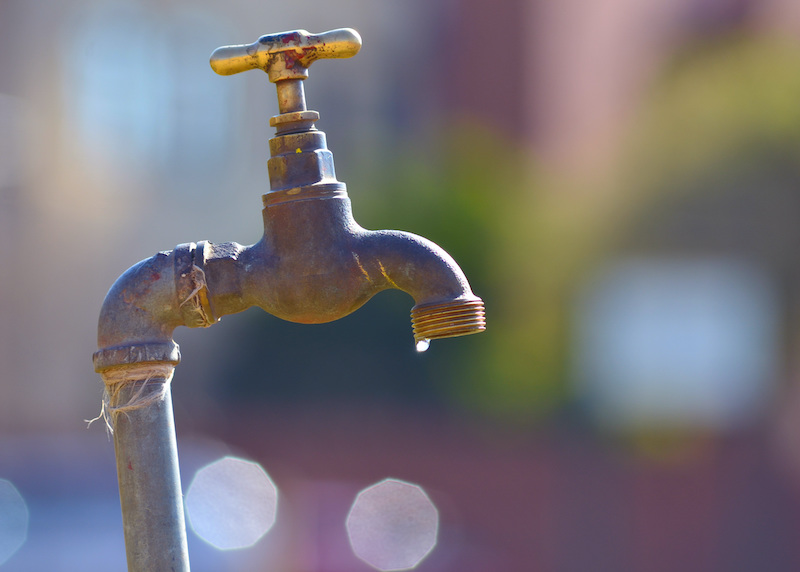 Activists from We the People of Detroit protest against these practices as they realize that proper hygiene cannot be ensured without water.
Ceasefire in Syria
Syria has been in war for nine years. The country currently has only 64% of hospitals and 52% of primary healthcare centers in operation. The fact that 70% of the medical staff left the country due to the attacks of pro-government units is also alarming.
After a recent meeting, the UN Investigation Committee calls the hostile parties to ceasefire in order to mitigate the pandemic impacts.
The same as in the slums, the most vulnerable groups in conflict zones are the people with disabilities. There are about 6.5 million internally displaced Syrians, among whom are one million women with children living in open, overcrowded tents or temporary camps. These makeshift dwellings have no access to clean water and sufficient sanitation.
Given the dense population in a small area and limited healthcare, the global pandemic ramifications can be even more horrifying.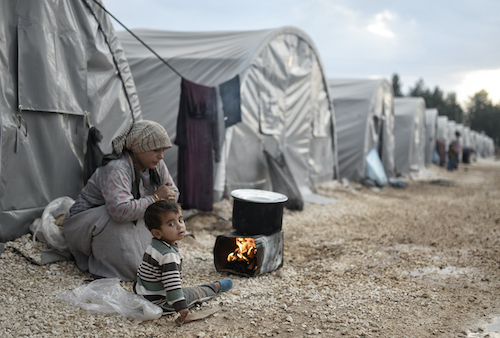 Beaches piled up with masks
While some countries need to tackle the sanitation and drinking water supply, Hong Kong faces other challenges. Single-use face masks used as protection from coronavirus are piling up on Hong Kong's local beaches.
Many of the masks are not disposed of properly and end up dumped in the countryside or in the ocean where marine life can mistake them for food, washing up on beaches. The single-use masks are posing a huge threat to marine life and wildlife habitats.
"Nobody wants to go to the forest and find masks littered everywhere or used masks on the beaches. It is unhygienic and dangerous," said Laurence McCook from the World Wildlife Fund in Hong Kong. Gary Stokes, founder of the environmental group Oceans Asia, has decided for a different course of action. He set out to the beach to clean up the masks.
He said he initially found 70 masks on a 100m stretch of beach. A week later, there were 30 new ones. As Tracey Read, founder of the Plastic Free Seas group, rightly points out it's not just about protecting ourselves, we need to protect everybody. And we shouldn't be selfish.
This mindset is also encouraged by Hydrotech. Don't be selfish neither towards the environment nor the people around you. At this moment, stay at home as much as possible.
If you need to go out, try to use high-quality, multiple-use face masks to reduce the risk of infection and to help the nature which would otherwise end up piled up with used masks.
It's neither in the drinking water nor wastewater
In conclusion, we've summed up a few useful information with regards to water. The World Health Organization reminds that COVID-19 is transmitted only through respiratory droplets and/or contact routes.
Studies to date do not suggest that the virus could be spread through drinking water or water treated in the WWTPs.
Before the water reaches its users, it is filtered, disinfected, or technologically treated. These processes ensure that the virus is deactivated and killed.
Furthermore, technologies removing bacteria, viruses, and protozoa are used to treat drinking water from surface waters.
The water is filtered and disinfected in the treatment plants, therefore, it is completely safe.
Should the operators in wastewater treatment plants need to be put into quarantine, the supply continues. The WWTPs have back-up energy sources, do not require a high number of operators, and can be operated remotely.
Read more
Millions of people already depend on desalinated water. But is this technology sufficient and, above all, sustainable?
Read more
Do you wash the car on the sidewalk in front of the house? If you thought you would save water and the environment in this way, you were wrong.