Pipeline replacement – just a little job but a professional approach
A new customer from environmental field contacted our company to help them replace several hundreds of meters of their obsolete pipeline. Hydrotechs´ response was a quick design, a quick production and a pipe installation. After that, the entire pipe was thermally isolated as it is located outside. The whole process, from service ordering to completion, took less than 4 weeks.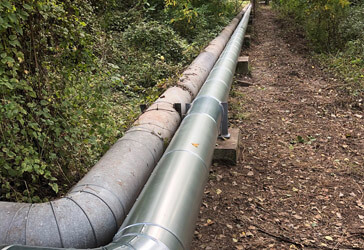 Read more
Intensive production, preparations and transportation planning for the U.S. project were taking place during last months in Hydrotech´s production...
Read more
Tests of sedimentation rates were performed with wastewater generated during paper production and processing of waste paper in our laboratory. Such...
Read more
The importance of wastewater treatment is growing. Most of the used water in the world is still not regulated, which causes major pollution.