Pipeline replacement – just a little job but a professional approach
A new customer from environmental field contacted our company to help them replace several hundreds of meters of their obsolete pipeline. Hydrotechs´ response was a quick design, a quick production and a pipe installation. After that, the entire pipe was thermally isolated as it is located outside. The whole process, from service ordering to completion, took less than 4 weeks.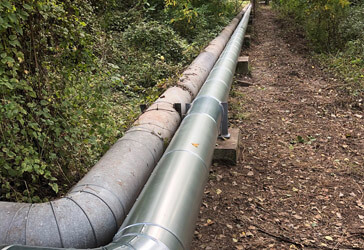 Read more
Discovery from the National University of Singapore can solve the problem of eliminating dangerous elements in wastewater coming from the...
Read more
Tertiary treatment of wastewater produced from starch production is being put into operation these days. This part of the WWTP is being built after...