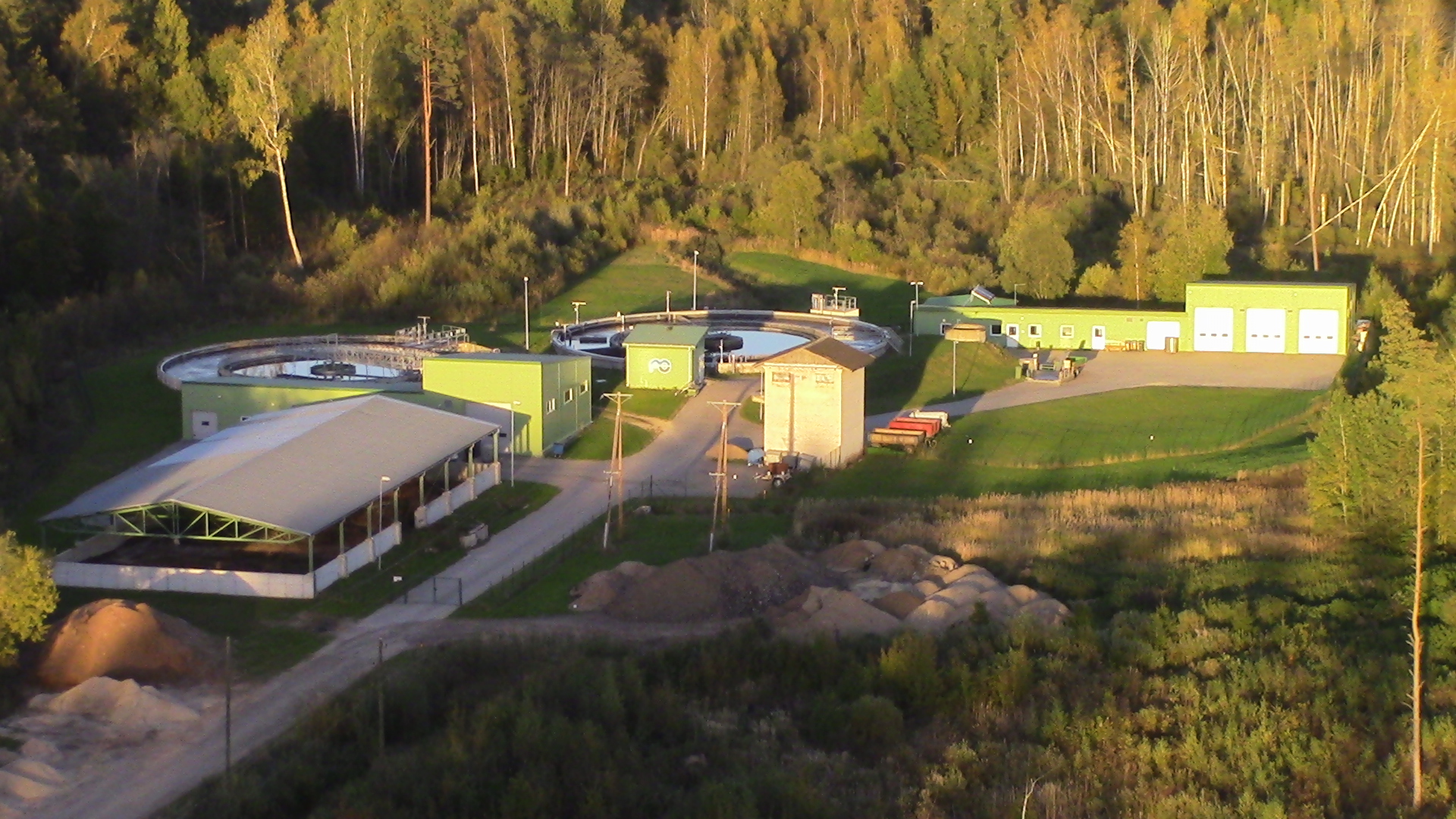 Madona, Municipal, Latvia, 2010
Project background information
The operation of Madona Wastewater Treatment Plant (WWTP) ensures primary mechanical and secondary biological treatment of the following streams:
- Municipal sewage and wastewater produced by small industrial facilities delivered by sewerage
- Septic tanks wastewater delivered by road tankers
- Captured grit and sand from sewers cleaning delivered by road tankers
Biological treatment ensures organic pollution removal as well as extended removal of nutrients (nitrogen and phosphorus).
Legislative requirements
75 %
92 %
82 %
85 %
Operational phase
95 %
99,5 %
93 %
98%
Removal Efficiency of COD(1), Total N(2), Total P(3), TSS(4)
Parameters
Project
Capacity
10 130 PE
1 530 m3/d
Type of wastewater
Municipal WWTP
Technology
Mechanical pre-treatment: manual screens and integrated mechanical pre-treatment units
Secondary treatment: aerobic treatment with nutrients removal by pre-denitrification and enhanced biological phosphorus removal followed by phosphorus precipitation (Anaerobic, denitrification, nitrification tanks and secondary sedimentation tank)
Sludge dewatering line (centrifuge)
References
"The project WWTP Madona, Latvia was designed and delivered by company Hydrotech, a.s. in accordance with all rules of workmanship. Mentioned WWTP operates satisfactorily and reaches requested quality of treatment."
Interested in a similar solution?
If you are looking for a similar solution, please get in touch with one of our branch offices.
I am interested